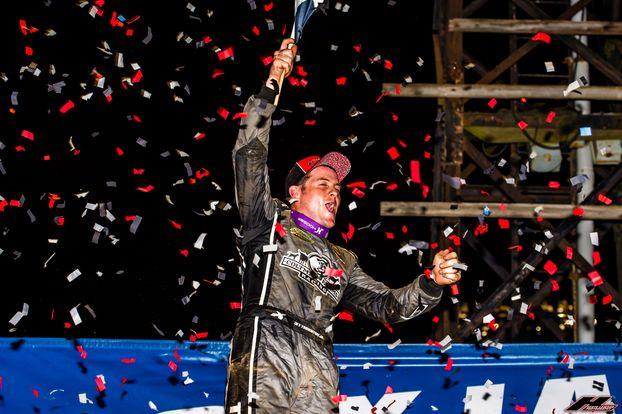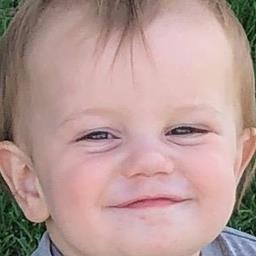 9/2/2023
Ricky Thornton Jr
---
RTJ doubles down at Portsmouth, pockets $25,000 in winnings
After battling adversity last weekend at Port Royal Speedway, Ricky Thornton Jr. turned his luck back to good over the course of his most three recent nights of racing in his SSI Motorsports / Coltman Farms / Hoker Trucking No. 20RT Dyno One Inc. / Excel Floor Covering / Sub-Surface of Indiana / Longhorn Chassis / Clements Racing Engine Super Late Model.
Thornton Jr. claimed the $10,000 prize in Friday night's unsanctioned Boone Coleman Memorial Gator 50 event at Portsmouth (Ohio) Raceway Park before picking up the $15,000 Lucas Oil Late Model Dirt Series (LOLMDS) River Days Rumble at the Ohio oval on Saturday evening. He added a fourth-place finish in the 2023 running of the Hillbilly 100 at Tyler County Speedway (Middlebourne, W.Va.) on Sunday evening.
"I love coming to this place, I wished we raced here more often. It's nice to come here two nights in a row and be on top both nights," said Thornton Jr. in Victory Lane on Friday night, referring to his $10,000 win in the unsanctioned Boone Coleman Memorial on Friday Night. "My confidence kind of increased as the race went on. I really didn't get that good of a start. I probably fell back to 13th or so and then I was able to drive back up through there.
"So, it was really good. I don't know why Brandon (Overton) picked the bottom on that restart, but it worked out for me. I was way better on the restart. I thought that Daulton (Wilson) pretty much had it and then pushed that one time and that was my shot to get by him and it all worked out. After last week's heartbreak on Saturday night, this was all a great bounce back weekend for our SSI Motorsports team."
For an unsanctioned event on Friday leading up to Saturday's River Days Rumble, Ricky Thornton Jr. took the SSI Motorsports No. 20 RT entry to Portsmouth (Ohio) Raceway Park for the Boone Coleman Memorial Gator 50 opener.
With a heat victory placing him on the front row for the feature, Thornton stole the top spot from Daulton Wilson after the leader suffered a flat tire on lap 43 and paced the final eight circuits to claim his 27th win of the season and a $10,000 payday.
As the Lucas Oil Late Model Dirt Series (LOLMDS) regulars invaded the Ohio oval on Saturday for the River Days Rumble, Ricky stormed to his second win in as many nights in the feature after a second-place finish in his heat pinned him on the fourth row for the feature. He got around Daulton Wilson on lap 32 and ran off with his 17th LOLMDS victory of the 2023, which came ahead of Devin Moran, Wilson, Brandon Overton, and Hudson O'Neal. The $15,000 prize elevated his weekend earnings to $25,000.
The weekend drew to a close on Sunday evening with the annual Hillbilly 100. Ricky qualified ninth fastest in his group before charging from fifth-to-third in his heat race to lock into the 10th starting spot for the 100-lap, $30,000-to-win finale.
Picking up six spots he crossed the finish line fourth behind Jonathan Davenport, Daulton Wilson, and Brandon Overton.
Ricky has built up a 320-point advantage atop the latest LOLMDS point standings.
Full results from the events are available at www.PortsRaceway.com and www.LucasDirt.com.
The team is now geared up to go after their first "globe" at this week's 53rd annual World 100 at Eldora Speedway (Rossburg, Ohio). The weekend includes twin $12,000-to-win programs on Thursday and Friday followed by a $56,000-to-win mega finale on Saturday evening.
Full event details are available at www.EldoraSpeedway.com.
Article Media
Back to News