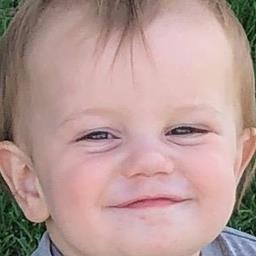 7/16/2022
Ricky Thornton Jr
---
Top-10 finish in NAPA Know How 50 at Tri-City
Ricky Thornton Jr. was one of 42 XR Super Series piled into the pit area at Stuart Speedway (Stuart, Iowa) on Monday afternoon for the two-day Fever Heat 100. (Mike Ruefer photo)
Earning the fifth-starting position for the opening night feature via a heat race victory, Thornton dropped two spots in the 50-lap feature to finish seventh.
For another $20,000-to-win A-Main on Tuesday, Ricky was a scratch from his B-Main after getting collected in a tangle in his heat race.
On Thursday, Thornton joined the Lucas Oil Late Model Dirt Series (LOLMDS) at the newly reopened I-70 Motorsports Park (Odessa, Mo.) for the $10,000-to-win event. Following a third-place finish in his heat, Ricky gained four spots in the heat-shortened 30-lap feature to finish fifth. He followed Hudson O'Neal, Jimmy Owens, Tim McCreadie, and Kyle Stricker to the checkers.
The following night at Tri-City Speedway (Granite City, Ill.) for the NAPA Know How 50, Ricky laid down the fifth-fastest time in his group before placing third in his heat. Climbing forward four spots in the A-Main, Thornton posted a sixth-place finish.
To wrap up the busy weekend on Saturday, Thornton stopped at Lucas Oil Speedway (Wheatland, Mo.) for the $15,000-to-win CMH Diamond Nationals. Missing a Top-10 finish by three cars in the feature, Ricky dropped one spot in the 50-lap affair to finish 13th.
Ricky remains in third in the latest LOLMDS point standings.
Back to News