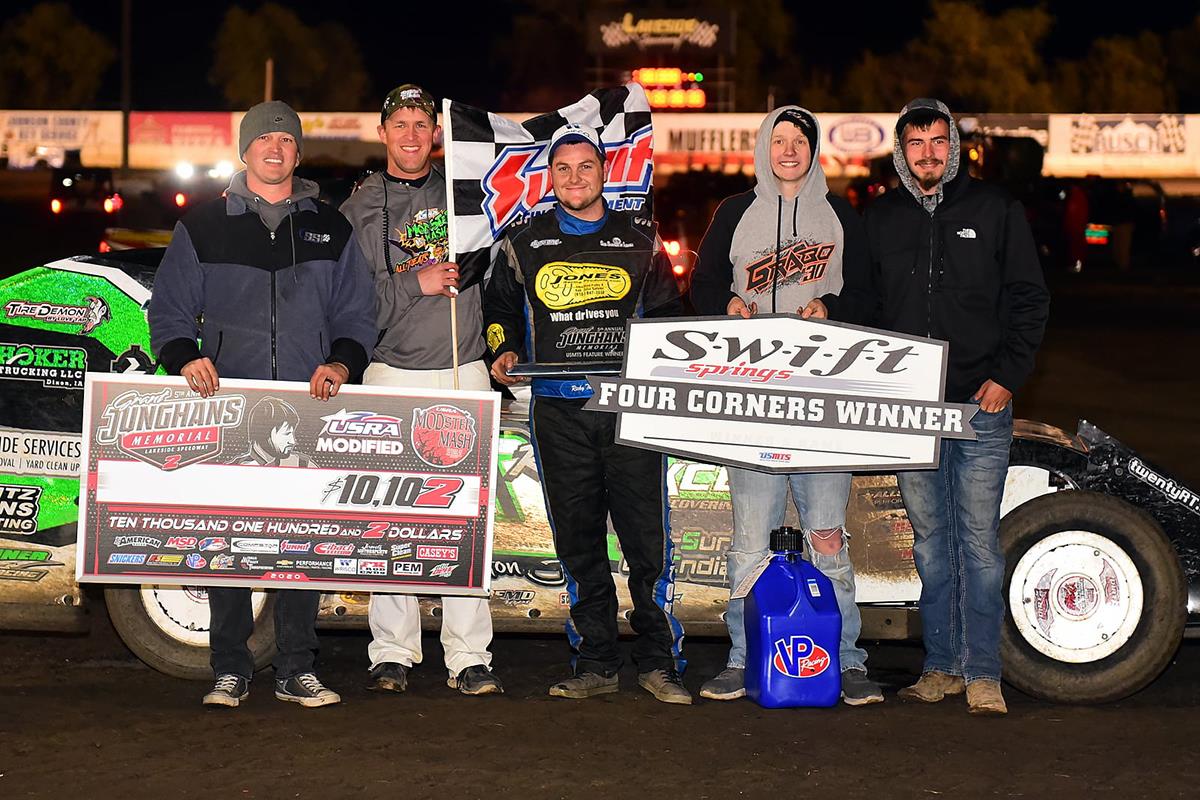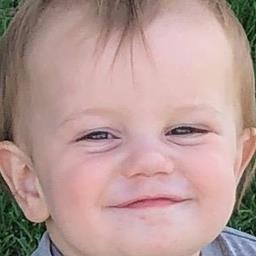 10/30/2020
Ricky Thornton Jr
---
Thornton Cruises to Grant Junghans Memorial Win
Ricky Thornton Jr. smoked the competition Friday night at Lakeside Speedway, literally.
The driver of the Certified Inspection Service No. 20RT Excel Floor Covering/ D&E Outside Services/ Lethal Chassis Modified nursed a failing engine in the final circuits to claim the 5th Annual Grant Junghans Memorial.
"The motor started to let go the second half of the race, but I wasn't going to pull off while I was leading," Thornton said. "Thanks to everyone that came out and helped tonight. Also, thanks to the Junghans family and everyone involved for putting on such a great event. Grant touched so many lives and this event is a true testament to his character."
A field of 118 United States Racing Association (USRA) Modifieds converged at Lake Speedway in Kansas City, Kansas on Friday night. Ricky Thornton Jr. grabbed a heat race victory to lock into the pole position for the $10,102-to-win main event.
Thornton set the pace from the start of the 42-lap main event, engaging in a spirited battle with Jordan Grabouski during the opening laps. Grabouski was able to slide in front to lead lap 6 but relinquished the lead back to Thornton on the seventh lap.
The final 32 circuits went caution free, allowing Thornton to pull away to a commanding lead. However, Thornton's machine began to slow drastically as he past the flagstand with two laps remaining.
By the time Thornton came back around for the white flag, second-running Tyler Wolff had closed rapidly and only had a lapped car between himself and the leader. However, Wolff would have difficulty navigating lapped traffic, allowing Thornton to hold on for the win. Thornton took the checkers and the $10,102 top prize as he ride exploded in a cloud of smoke.
Wolff finished second with Lance Mari, Terry Phillips, and Lucas Schott rounding out the Top-5 competitors.
Back to News