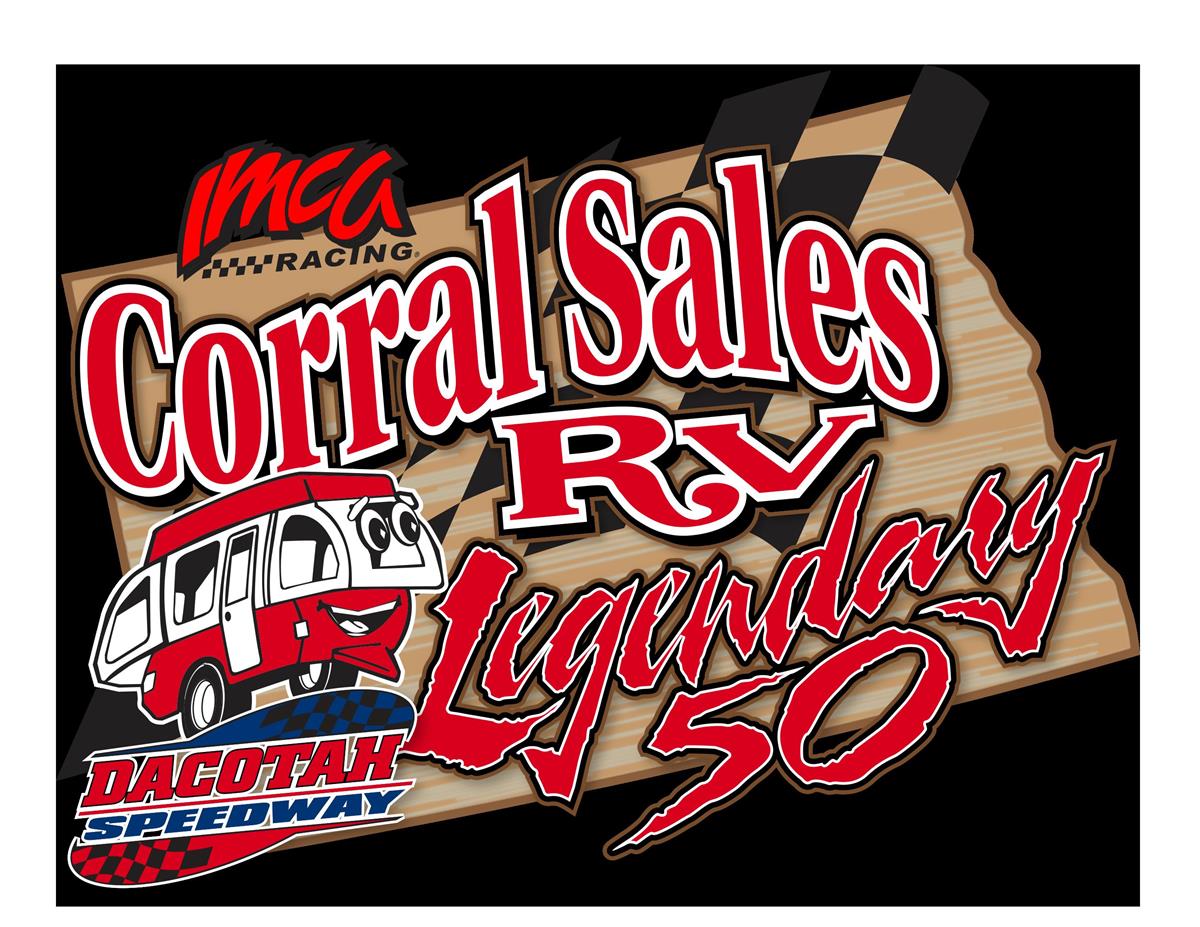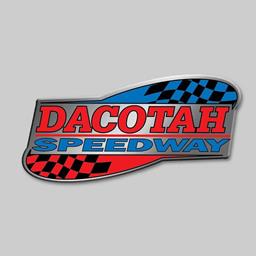 ---
Dacotah Speedway to Host Legendary $10,004 to Win Race
Dacotah Speedway is excited to announce the 4th annual Legendary 50 - presented by Corral Sales – on Friday, July 12, 2019.
"We are honored to be involved with this prestigious race since its inception and look forward to meeting all the racers and pit crews that will participate," said Tim Helbling of Corral Sales.
The best drivers from all over the United States and Canada will travel to Dacotah Speedway but only one lucky IMCA Modified driver will drive away with $10,004, the highest cash prize for an IMCA Modified race in North Dakota.
The Legendary 50 is the finale to the Dakota Classic Modified Tour (DCMT), a grueling, six-night racing tour. Drivers who raced one of the six nights of the DCMT are eligible to compete in the 50 lap shootout.
Back by popular demand is hot lap qualifying to determine heat race line-ups versus the old-fashioned pill number draw. Fans will want to come early to check out this rare sight. Drivers will then battle in their heat race and B-main to advance to the big show.
The A-main race will feature 32 drivers who raced their way into the big show. One additional spot will be determined by presenting sponsor, Corral Sales.
When the green flag waves, drivers will start three wide for 50 laps around the 3/8ths oval dirt track. Sometime between lap 25 and 35, a caution will wave for mandatory pit stops. This allows drivers and crews five minutes to make any changes they need with the exception of changing tires. The race will resume until the checker flag waves, with one lucky driver winning $10,004. The WISSOTA Street Stocks will be the support class that evening.
Defending race winner, Ricky Thorton Jr of Chandler, AZ is the only driver to win the Legendary 50. Thorton Jr won the inaugural race back in 2016 and again in 2018 as the Legendary 50 was rained out in 2017.
---
Article Credit: Becca Rattei
Submitted By: Becca Rattei
Back to News